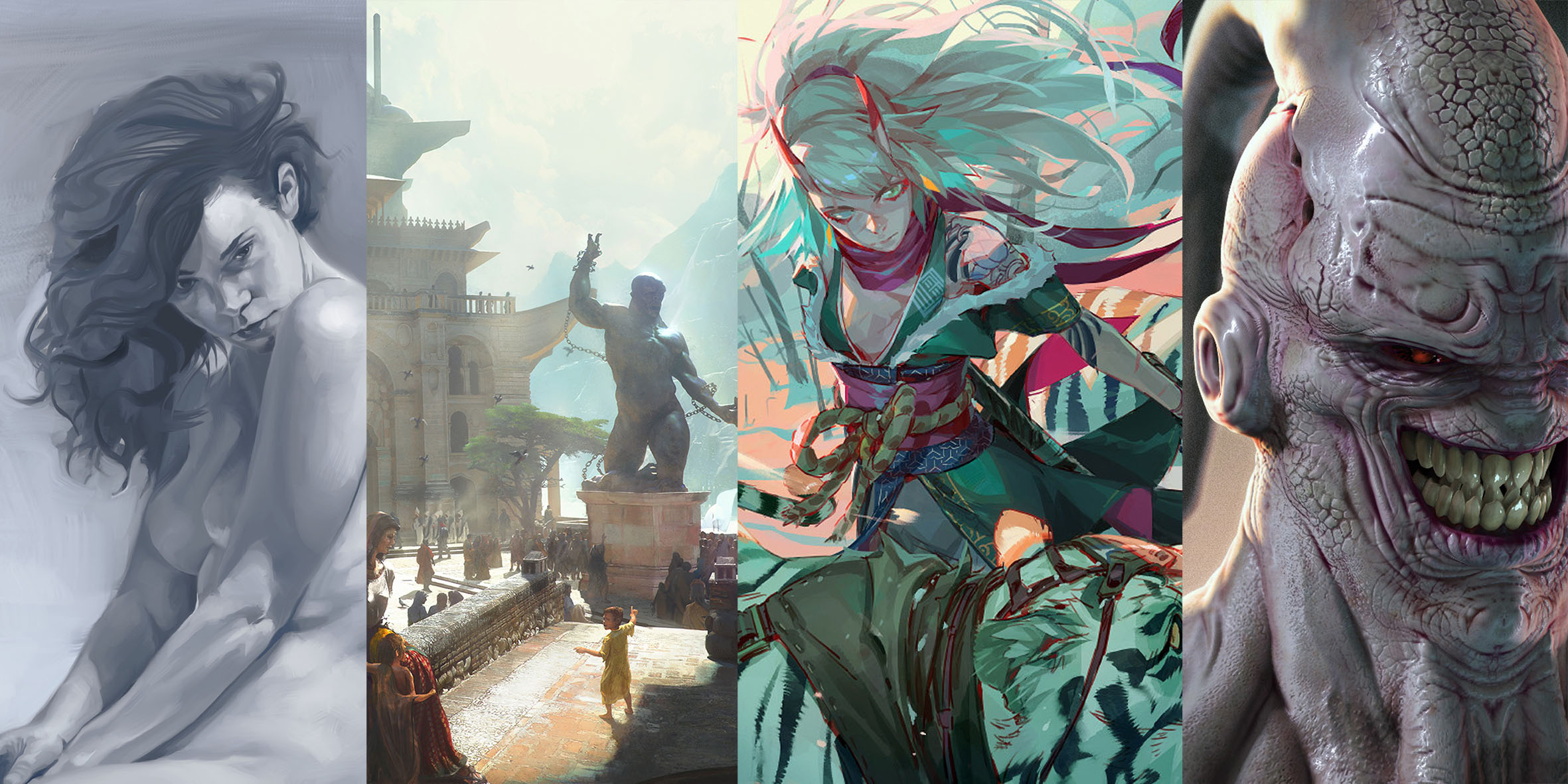 A curriculum designed for artistic roles in the industry
The demand for artistic content for video games, films, animated series and merchandising derived from these, does not stop growing and generating jobs of great projection, many of them occupied by artists under 30 years of age.
On the contrary, a large part of the linked studios focus above all on the more technical sections of the productions, and their programs offer few hours on subjects related to drawing.
Our direct contact with the professional sector has shown us that learning to use animation software without mastering drawing usually means that the animation is not fluid. The same is the case with 3D modeling for video games: for companies it is an added value to hire a modeler capable of correctly designing the characters from scratch, since this adds versatility to the production.
Iboix students also learn to animate and model, but they do so after having obtained a solid artistic foundation.
The Degree in Professional Illustration covers from the initial knowledge of drawing, to the most specialized techniques. It is a multidisciplinary program designed to learn to work according to the requirements and demands of the market. For this reason, the classes are a replica of the workplace, to the point that many of the class exercises are simulations of real commissions from clients, and the teachers are active artists. that besides drawing well, They will teach you everything that accompanies this wonderful profession. 
highlights
No access requirements
Use of tablet and computer from day one
3 schedule options: mornings, afternoons or intensive 3 days a week
Psychopedagogical training of teachers
performance scholarships
Internships in guaranteed companies
Portfolio Preparation
Internship Program
Professional orientation
Own job bank
You can not come? We have live online modality
If you are too far away to come, or face-to-face places have run out, you can choose to do the  Bachelor's Degree in Professional Illustration  in online mode. The itinerary is exactly the same and you will obtain the same degree as your face-to-face classmates. You will follow the classes live and in real time by connecting via GoogleMeet, being one more in class for all intents and purposes. You will be able to interact at any time with the teacher, share the screen, receive feedback, and participate in all practices, including group ones. The classes are in Spanish, and Spanish time.